This is a reproduction Marlo Campbell's article from Uptown Magazine (RIP, killed by Winnipeg Free Press), exact date unknown but some time between June 16 and 30 in 2006.
Cyclists meeting with city councillors and police to discuss June 30 Critical Mass
Critical Mass and the Winnipeg Police Service
by Marlo Campbell
The first meeting since a violent May 26 confrontation between Critical Mass participants and the Winnipeg Police Service went fairly smoothly, all things considered.
On June 16 at the U of W over 50 people attended a gathering that was facilitated by city councillors Jenny Gerbasi and Donald Benham.
The intended goal of the meeting was to plan how the next Critical Mass bike ride (scheduled for June 30) can happen safely and peacefully, and representatives from the WPS were not prepared to speak to allegations of police misconduct stemming from several incidents that occurred during the May 3 and May 26 rides.
This condition obviously frustrated several in the room, one of whom suggested police were existing within "a reality-distortion field." Another asked, "Who's going to protect Critical Mass riders from the police?"
Despite the palpable hostility, several concerns were laid out and discussed. Some worried the very presence of police officers armed with pepper spray could create an escalation in violence, while others questioned whether the Highway Traffic Act is being misused to repress political dissent.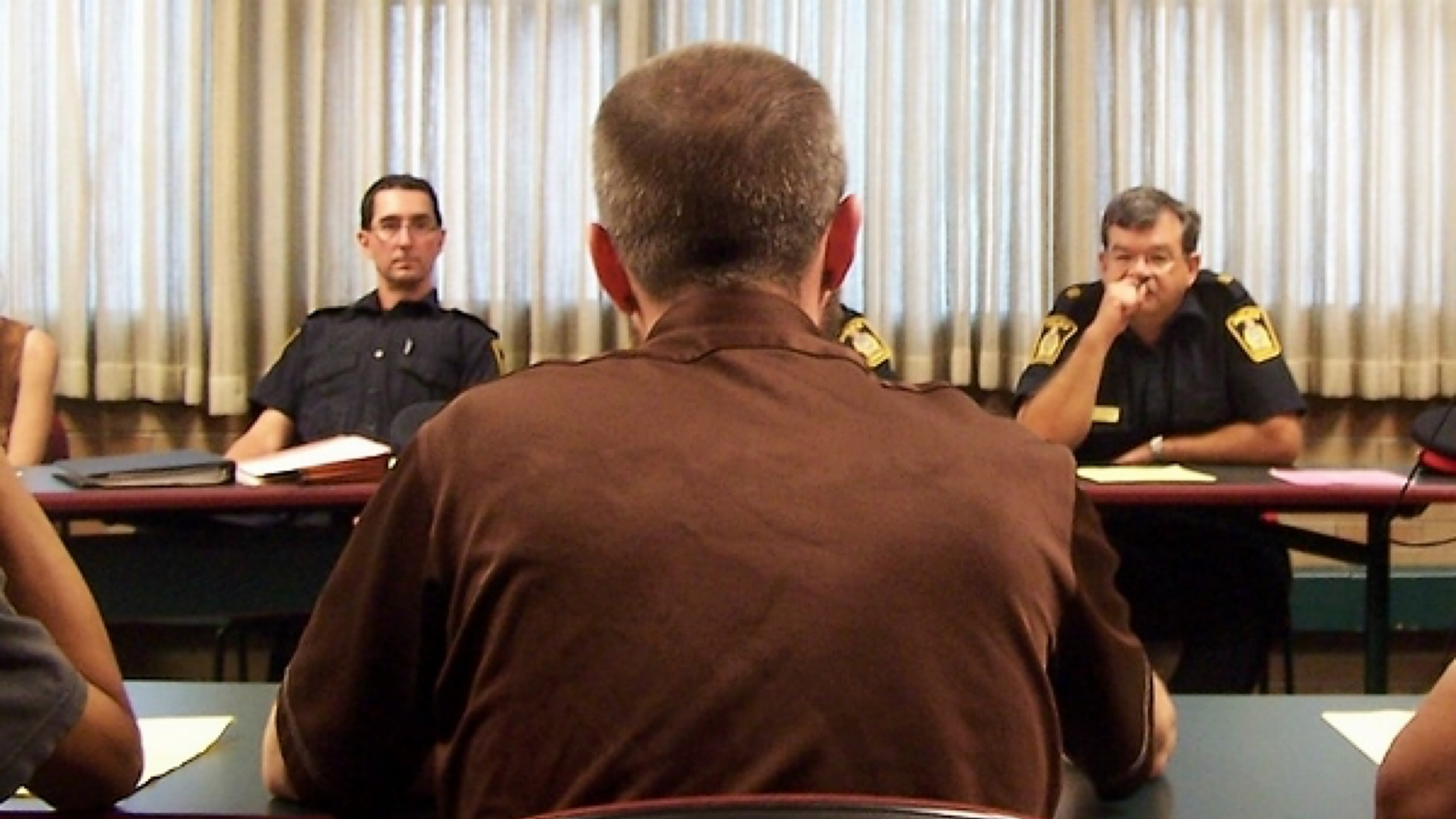 The cyclists who plan to participate in the June 30 ride stated they use several different techniques to effectively keep themselves safe and do not need a police escort.
They also explained that obtaining a parade permit is not an option because a Critical Mass is leaderless and spontaneous, with no routes planned in advance.
Several citizens in attendance expressed their frustration over the challenges of cycling in Winnipeg.
One, who said he doesn't participate in Critical Mass but identified as a "serious cyclist," described the city as "bike-phobic," while another called Winnipeg motorists the most ignorant drivers he's ever seen.
Insp. Boyd Campbell of the WPS said he did not disagree with most of what he heard and he even went so far as to admit that safety concerns caused him to ride his own bike on the sidewalk when his kids were young.
Nevertheless, Campbell explained that police officers have "not only an obligation and a duty, but a responsibility" to protect the safety of all citizens, be they cyclists or motorists — a comment that prompted some laughter and snide comments — and dismissed the possibility that police will stay away during the next Critical Mass.
"We will have a presence on June 3o," he said.
After two hours the meeting was adjourned and video footage of the May 26 ride was shown on a large screen to those who chose to stay.
Coun. Benham called the meeting "a very helpful first step."
"I certainly have a kinship with every cyclist in this room," he said, adding that he's been biking for the last six weeks.
"They're tired of cars not treating them with respect, and they're tired of a system where, in fact, they're simply not accounted for," he said.
Coun. Gerbasi called the meeting "a step in increasing awareness and understanding between the police and activists."
"People got a chance to express themselves openly, (and) the police got a chance to hear and to respond to some questions," she said.
Both Benham and Gerbasi have stated they will ride in the June 30 Critical Mass, which begins between 4:30 and 5 p.m. at Central Park.